This excellent South African author also has a penchant for hard-hitting interviews. Below are links to his site, blog and titles:
The Two 'R's: It's about wreading and writing
---
Moonlight is a fantasy romance set in modern Japan. Two young teenagers, Tadao and Yuzuki, pledge their love in the face of imminent separation. Can they honour their promise to meet again as adults? Can they overcome an impossible challenge to achieve happiness together? The story includes elements of tragedy and magic, and Yuzuki's little cat, Miss Moonbeam, holds the key.
---
This is a short story. Dragonfire is the name of the game, a new, totally immersive computer game set in a fantasy world. Figurative dragons lurk in hidden places, the stakes are high, and losing the game means losing your life – or does it?
---
A romantic drama set in London, this is a contemporary short story about the uncertain business of living. Adam Reid is a young doctor who finds that mending broken lives is not a vocation for the faint-hearted.
---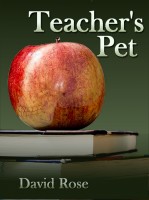 Becky loves Sam, but there's a pretty young teacher who's moved into town, and Sam is charmed. So are all the other boys. Now what? This is a rather evil short story set in the context of a young adult romance.
---
Fearsome Creatures
A collection of four SF short stories which feature monsters. The stories are set in space, on earth, on another planet, and at the end of days. Encounter strange and fearsome creatures from beyond your imagination – or your nightmares! Alien invasion, an earth-like Eden, the unknown encountered in the dark of space, and the horror at the end of Earth; these tales will grip your mind, entice your curiosity, chill your blood or, perhaps, leave you wishing for more. Enter if you dare.